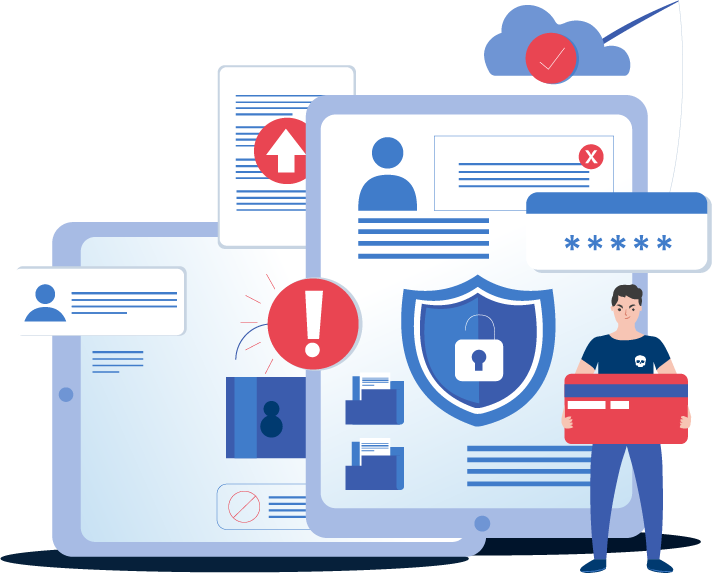 Our Agency Experts in Cyber Security & Data Management
Experience the Power of YourHacker: Unleashing Legitimate VAPT Solutions, Cutting-Edge Cyber Forensics, and Beyond, with Unyielding Adherence to IT Laws and Regulations.
Understand security and compliance
Extremely low response time
Always ready for your growth
More About us
Hacking is not a crime it's an art.
Our Mission:
At Your Hacker, our mission is to empower businesses and individuals with advanced cybersecurity solutions that safeguard their digital assets and protect their privacy. We are dedicated to staying one step ahead of emerging threats and providing comprehensive services in digital forensics, vulnerability assessment and penetration testing (VAPT), cloud security, data recovery, and DDoS protection.

Through our expertise and commitment to excellence, we strive to assist our clients in mitigating risks, enhancing their security posture, and ensuring the resilience of their digital infrastructure. We prioritize client satisfaction, confidentiality, and trust, always delivering reliable and tailored solutions that address the unique challenges faced in today's rapidly evolving digital landscape.

By leveraging our team's deep knowledge, cutting-edge technologies, and industry best practices, we aim to create a safer digital environment where businesses can thrive without fear of cyber attacks. Our ultimate goal is to be the trusted partner that organizations and individuals rely on for comprehensive cybersecurity solutions that provide peace of mind.

Feel free to modify or adapt this mission statement to align with your company's vision and values.